English singer and songwriter Robbie Williams and his wife, Ayda Field, have been married for over a decade and share four kids. Recently, Field opened up about her and Williams' love life, revealing that the romance no longer exists.
She revealed that since she and the "Relight My Fire" singer welcomed their kids, their bedroom had become a communal workspace and a sleeping area for the entire household.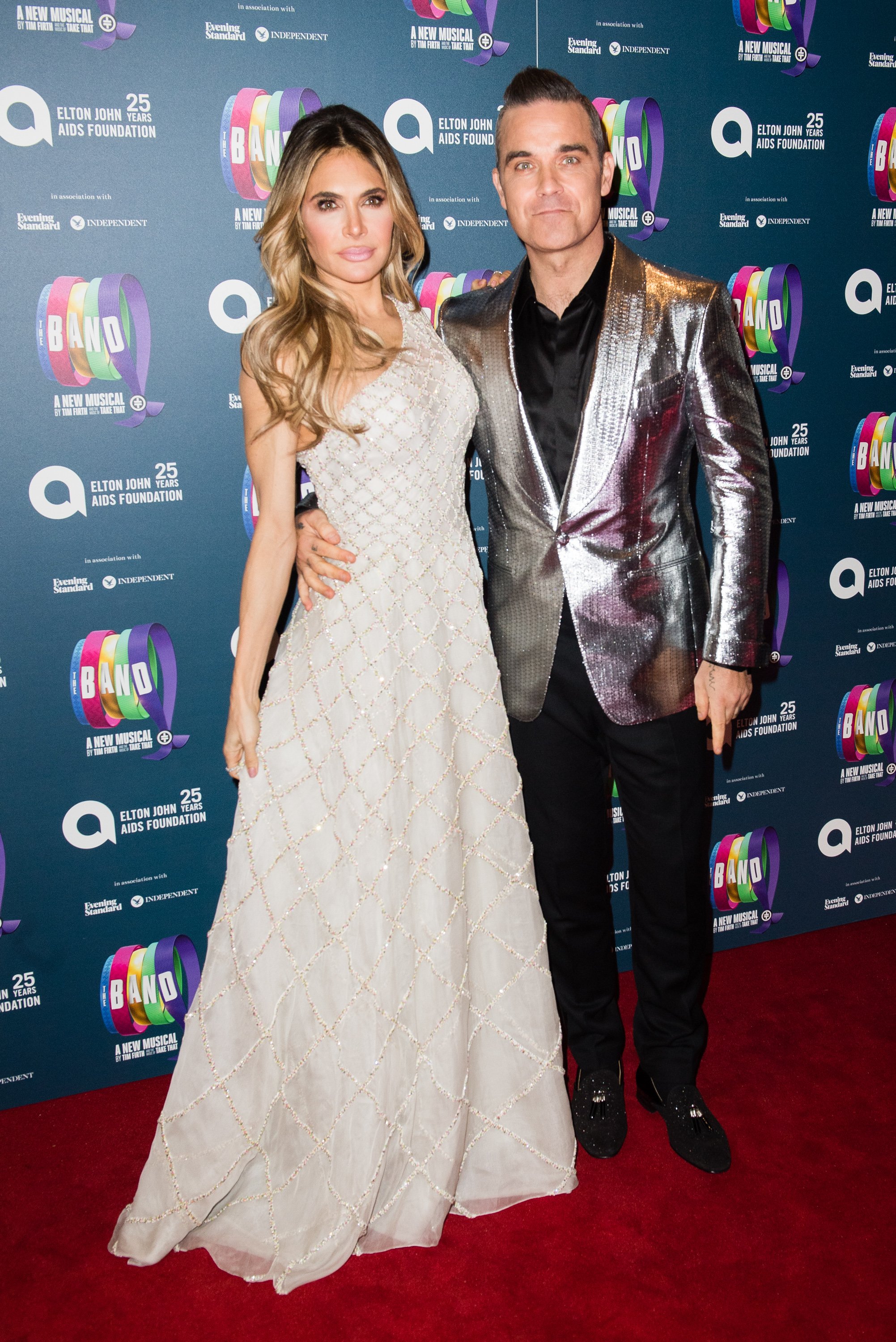 Ayda Field and Robbie Williams at Theatre Royal Haymarket on December 04, 2018 in London, England | Source: Getty Images
In the self-deprecating confession, the model and actress noted that since their bed had become a communal workspace, she might as well turn it into a ping-pong table where they would go play and then retreat to other corners for some sleep.
How Are Two of Their Children from Another Woman?
Despite their kids contributing to their non-existent romance, Wiliam and Fields are proud of their family and are raising four exceptional children.
After marrying in 2010, they welcomed their first baby, Theodora (Teddy) Rose Williams, in 2012, followed by their second son Charlton (Charlie) Valentine Williams, in 2014. The pair was excited about expanding their family.
Unfortunately, they faced numerous fertility problems that saw them unable to conceive. They tried for baby number three for a long time, but their efforts proved futile. The pair chose to remain private about their long and daunting journey as they tried to expand their family.
Eventually, they opted to go the surrogate way when everything else failed. Field announced the arrival of their third baby in an Instagram post, stating that they had been keeping an extraordinary secret. She then announced they had welcomed a baby girl, Colette (Coco) Josephine Williams.
"Family comes in all forms," Williams shared before saying that they were eternally grateful to the woman that had carried their baby and made it all possible for them to be parents again. She continued:
"It has been a very long and difficult path to get here, which is why we have kept it on the down low."
Two years later, the couple announced they had welcomed their fourth baby Beau Benedict Enthoven Williams, through the same surrogate mother who had carried Coco. They then announced that their family felt complete.
Their love for their babies is evident in all the photos they share of their special moments. One instance was when the actress snapped her kids immortalizing their hand prints on a wall with their backs turned away from the camera.
Even as they show off their cute family, Williams and Field still maintain a level of privacy for their kids by never showing their faces on camera.
They Met at the "Right Time": Inside Their 12 Years of Love
To the lovebirds, kids mean more than just parenting. They are an extension of their love for each other that continues to grow stronger despite the aforementioned lack of romance.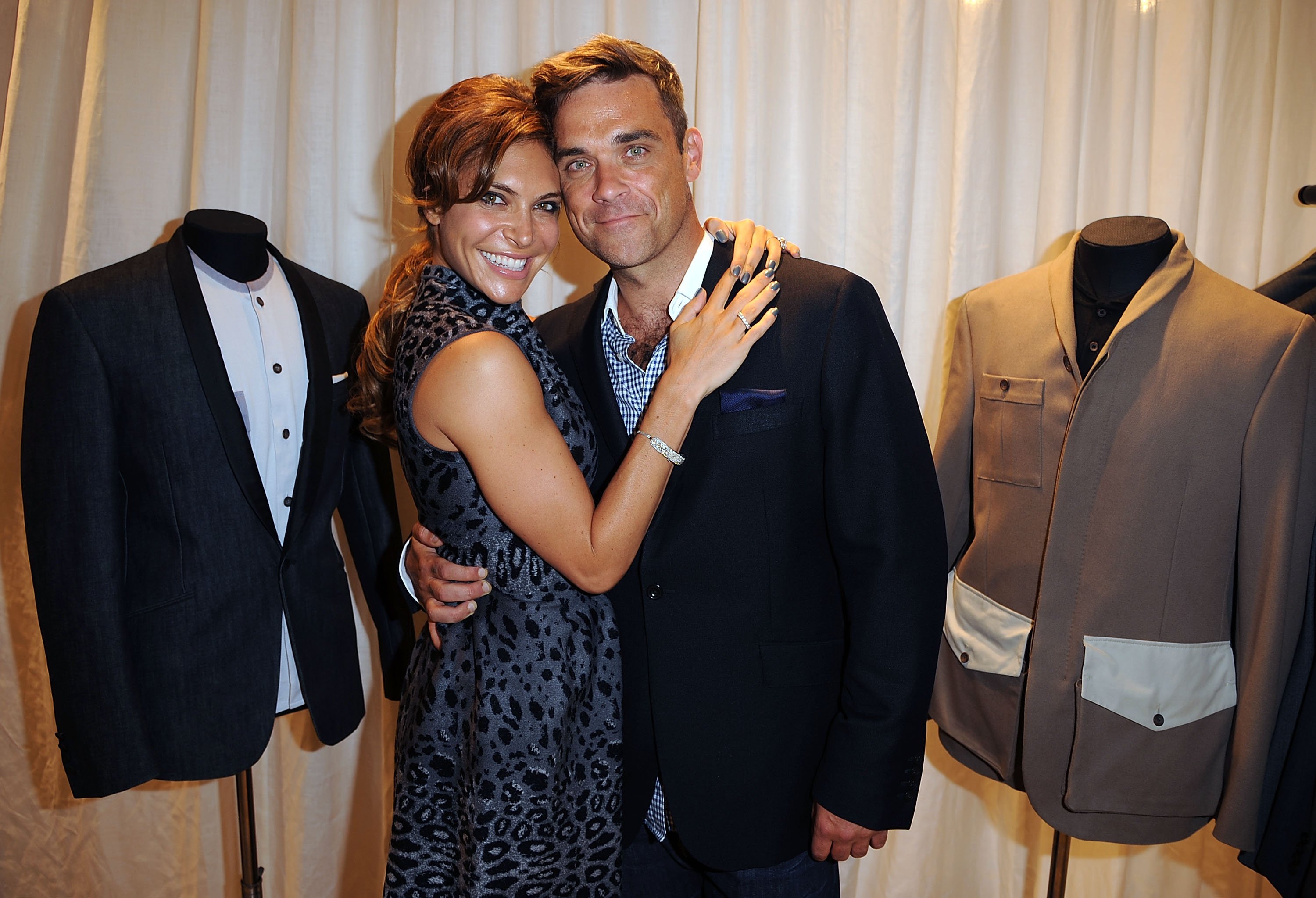 Robbie Williams and wife, Ayda Field, attend the launch of the Spencer Hart flagship store on September 16, 2011 in London, England | Source: Getty Images
Their love story began after the two were set up for a blind date by mutual friends. While there was undeniable chemistry between the two, Williams admits he was not ready for marriage. They started dating in 2016, but Field says Williams dumped her three times before they finally settled down.
Williams also admitted that he was battling drug addiction in the initial stages of their dating but credits Field for setting him on the right path and nursing him back to sobriety.
They got engaged in 2009. Williams tells the cute story of how whenever he would think of Field and pull out a card from the deck, it would always be a queen. So he took her to the place where he first saw her and gave her four cards making up the words "Will You Marry Me?"
They exchanged vows in August 2010 at the singer's mansion in Beverly Hills and the rest, as they say, is history. Williams is grateful that his wife and kids keep him in check.
He admits everything before them did not make sense: "I got to the top of the mountain, and it was like, 'Ow, I'm still in pain… then the wife came, then the kids came, and now it all makes sense… because souls are depending on me."