Marlo Thomas and Phil Donahue have been together for many years and have been able to build many traditions over the years. Most of these traditions revolve around the holiday season and the couple's love of Christmas.Thomas and Donahue have been open about their Christmas traditions on social media.
They often share photos on Instagram of them trimming their Christmas tree or doing other traditions over the years.One of the most recent photos Thomas shared was of her and Donahue at St. Patrick's Church in New York City. The photo was shared in December 2021, and Thomas said it was one of their favorite Christmas traditions to attend the midnight mass at the church.
Thomas also shared a photo of the couple many years ago where they were decorating the tree. Thomas beams at the camera as Donahue places an ornament on the tree. The actress said it was another favorite tradition of theirs.
Thomas joked that her Christmas tree got heavier every year because of the number of decorations she buys each year. She confessed she couldn't resist buying more ornaments each time she saw them.
Another tradition that Thomas and Donhue celebrate tother is wearing matching outfits with their whole family. Thomas posted a photo in which her entire family is wearing white robes as they pose for a photo in front of the Christmas tree.
Thomas also shared a photo dating back to 1990 in which she sits on her father's lap as they wear matching robes. They are both smiling at the camera, and Thomas recalls what a lovely Christmas it was.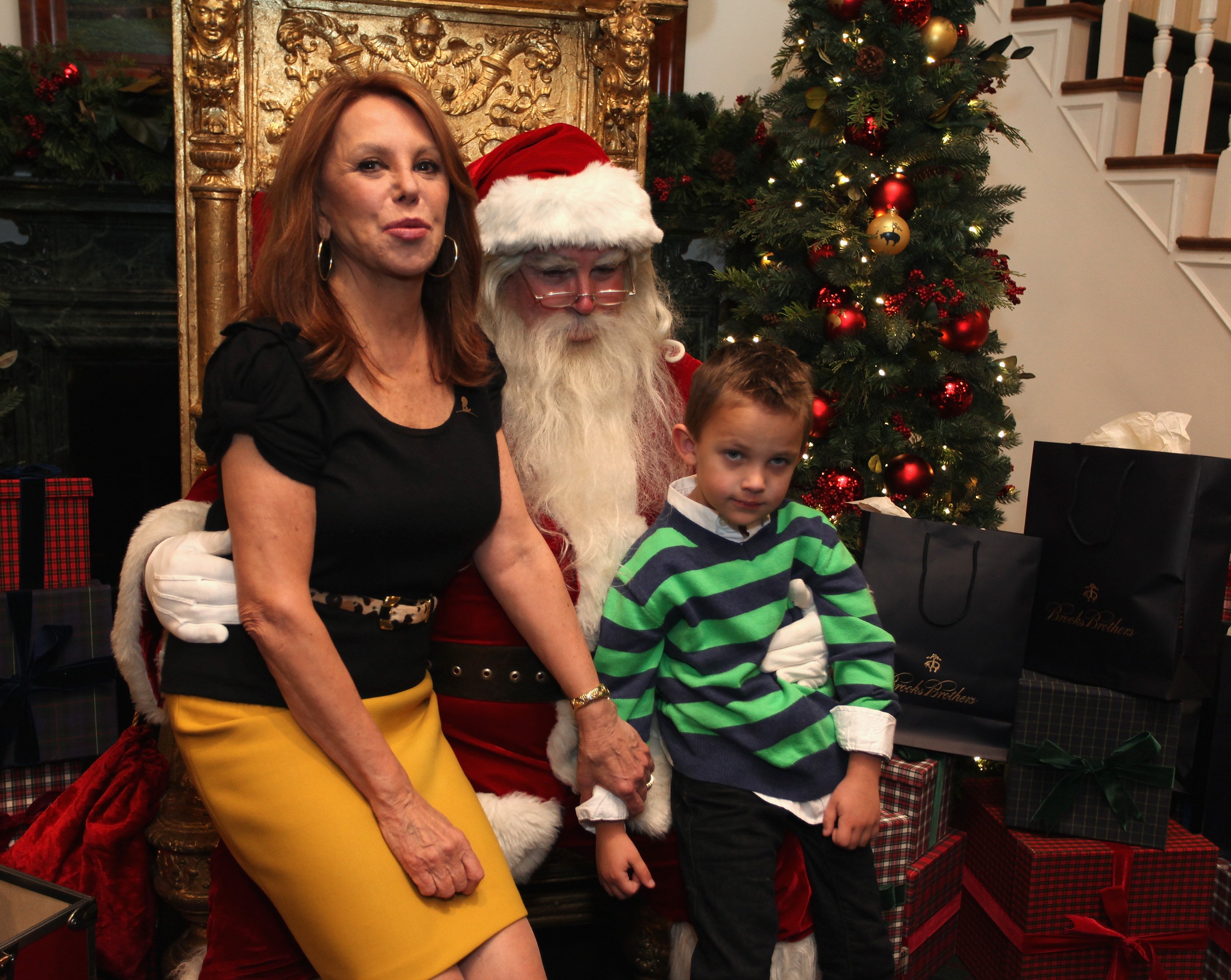 Marlo Thomas and a patient from St. Jude Children's Research Hospital pose with Santa Claus during The Brooks Brothers Hosts Seventh Annual Holiday Celebration To Benefit St Jude Children's Research Hospital on December 12, 2012 in New York City | Source: Getty Images
Donahue said his favorite Christmas present as a child was an electric train that vibrated as it moved. Thomas said her favorite was a white piano that perfectly fit her bedroom. She mentioned that although it was small, she could still play music.
Thomas Learned How to Treat Children from a Young Age
While Thomas has welcomed children into the world and created a beautiful family, she said that she has her parents to thank for teaching her how to raise children and treat them well so they feel loved.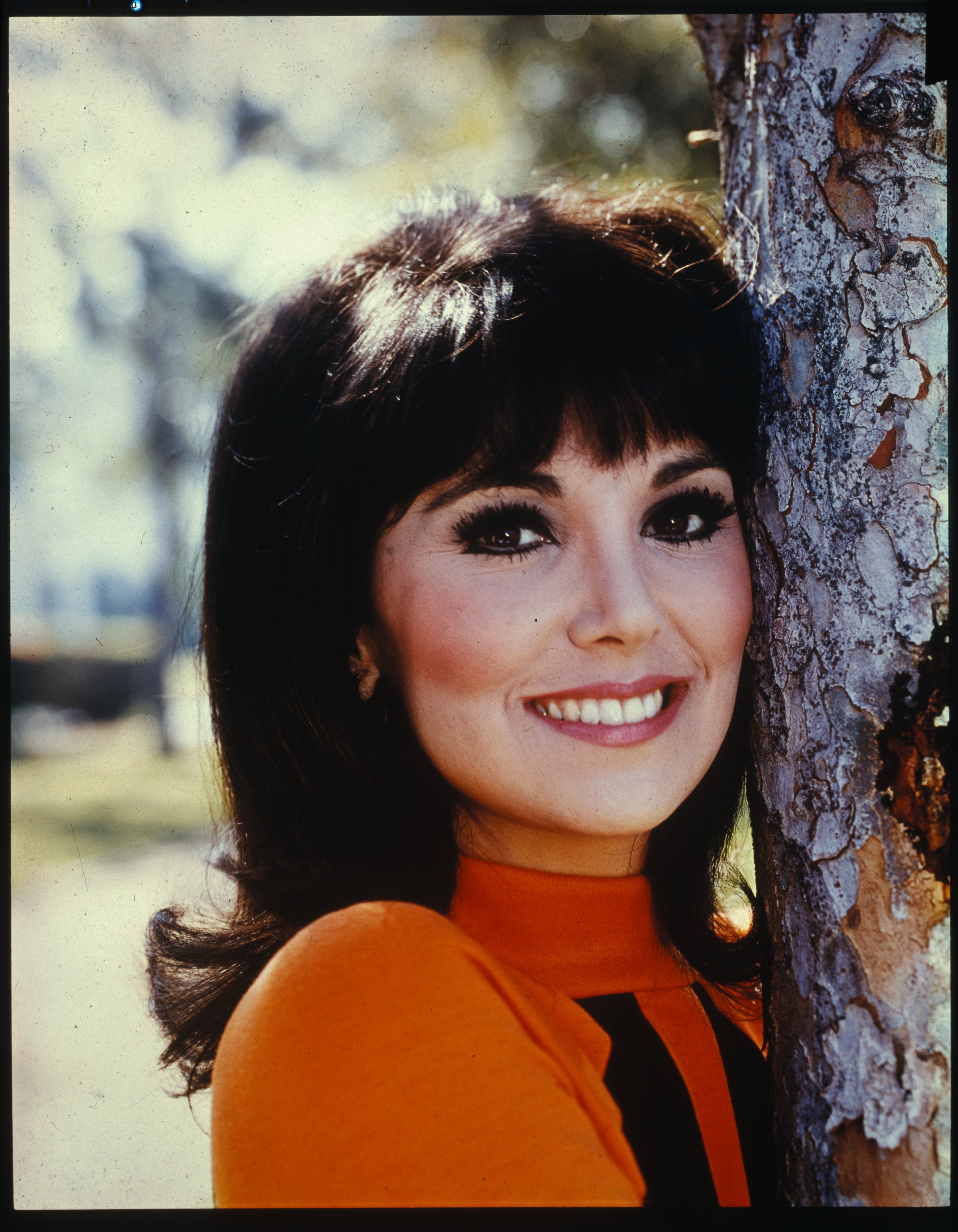 Portrait of Marlo Thomas during her time on "That Girl." | Source: Getty Images
Talking about the way her parents brought her up and what they taught her when she was still a very young girl, Thomas said:
"If there is one vital thing from my childhood that has carried over into my adult life, it is my parents' assurance that I mattered. Even today, when I take the risk of putting forth an opinion held by few others, I know that my confidence comes from having been truly heard as a child."
While her parents loved and supported her throughout her life, they were shocked when she got married. She and Donahue went out one night for their first date and married three years later but her parents didn't think it would happen.
Thomas mentioned that on her wedding day, her mother kept asking Donahue how he convinced her to marry him. She said her father was excited for them and celebrated in the old Lebanese way by firing a shotgun into the air three times.
Although her parents were surprised by her marriage, she said they loved that she met a wonderful man, and she celebrated the day with only close family and friends, 35 people in total.
Donahue Learned How to Treat His Children
Donahue mentioned that during his time on his show "Donahue," he began to realize things about his own feelings and parenting style. He confessed he didn't share his feelings with his children because he was taught not to.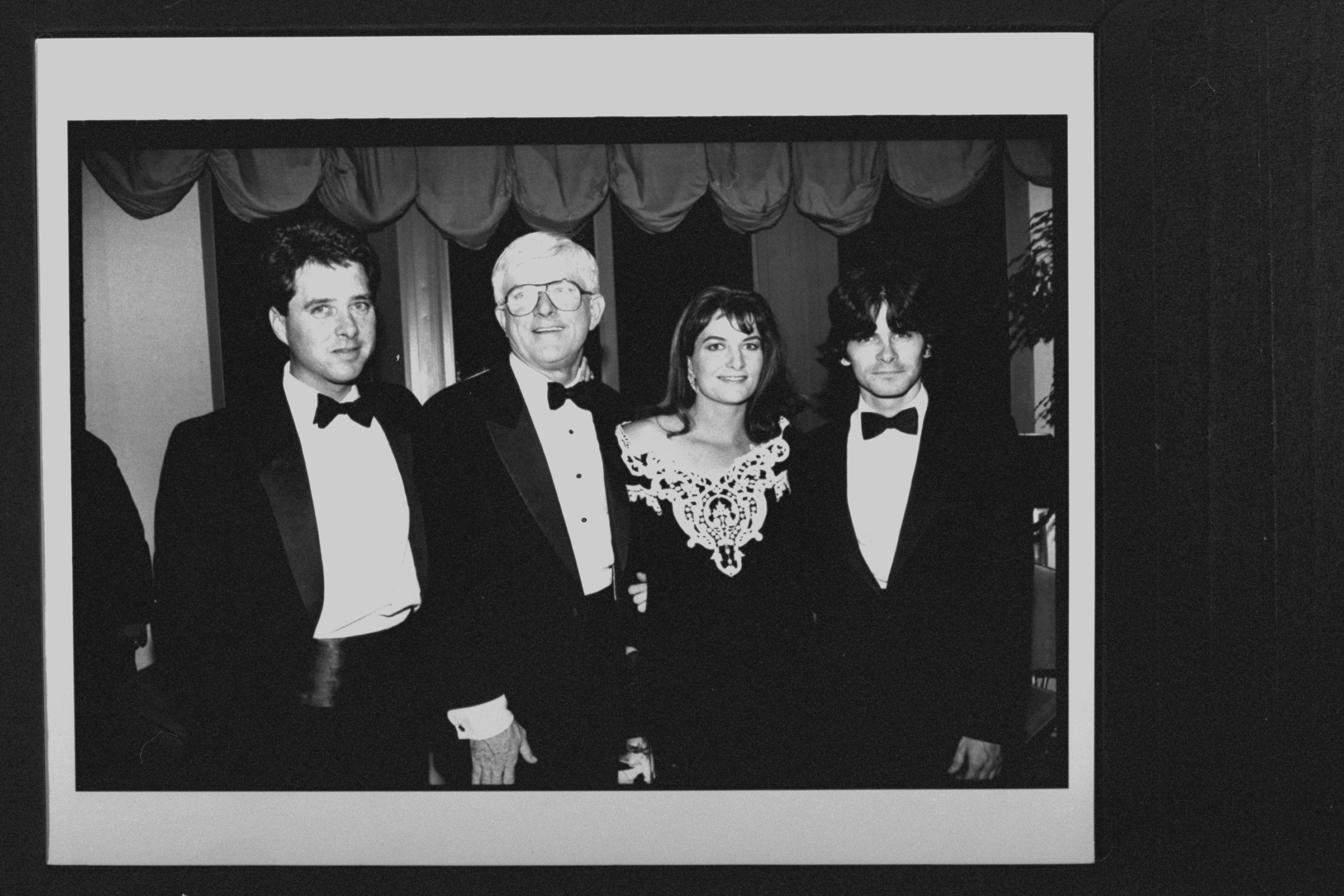 Phil Donahue with son Michael, daughter Mary Rose and son Jim at celebration of the 25th anniversary of the Donahue TV show, at the Ed Sullivan Theater | Source: Getty Images
He recalled being oppressive with his feelings for his entire life and could not share them with his wife or children, which led to his children not talking to him much about their feelings either. However, he wanted to change that and decided to share more with his children.
He admitted that men, in general, were shy to share their feelings, but if men wanted to have lasting relationships that could be renewed often, they had to share their feelings with the people they loved.
Donahue began having sit-down dinners with his family each night to connect with them. He planned to have conversations and learn about his children. Something his wife had already done. He said:
"And I saw that Marlo knew who each of them was individually, unlike most other people, who simply saw them as a flock of boys."
While Donahue had to learn about his sons properly as his wife had done, Thomas said that he was a great listener. She said that he could not fall asleep until he heard all his sons come home, and he was able to identify them by the sound of their footsteps.
Thomas acknowledged that she is a stepmom to five children and has many nieces and nephews, and she has learned that listening is a great way to encourage and comfort children through difficult times.
Thomas Never Dreamed of Becoming a Stepmother
Thomas is a stepmother to Donahue's children but revealed that she never wanted to be a stepmother and dreaded becoming one to her husband's children. However, she found a way to accept and embrace the title.
The actress said that because Donahue's four sons lived with him, she was always around them. This allowed her to understand that she shouldn't try to be their mother but rather be their friend.
Talking about the transition into becoming a motherly figure for the boys, Thomas said it took her a while. She shared:
"And as I got to know them and lived with them day by day, I became more caring and more interested, and I guess, well, more mothering. And eventually, I became what I am today; a stepmother."
Thomas said that her relationship with her mother helped her build a relationship with her stepsons as her mother had always been a friend to her, so she knew she could talk to her mother if she needed to. She modeled her behavior as a stepmother on her own mom.
Now, Marlo and Donahue are the proud grandparents of many grandchildren from Donahue's sons. Thomas often shares sweet photos of herself and Donahue spending time with their grandchildren.
One photo, taken many years ago and posted as a throwback, was of Donahue with his then-two-year-old grandson, both wearing green shirts in honor of their Irish heritage. Donahue's grandson, Conner, sat on his lap as they smiled at the camera.
Another photo, which Thomas posted on Twitter, was of Thomas, Donahue, and two of their grandchildren, Conner and Kenzie. In the snap posted in 2011, the family gathers around Donahue, who is holding a Thanksgiving turkey.
There have been many other photos of the happy family over the years, but one thing that Donahue and Thomas are equally proud of is their enduring marriage. Thomas said:
"And even though I've won Emmys and been awarded the Presidential Medal of Freedom and accomplished all sorts of things, my 39-year marriage to my husband, Phil, is one of my proudest achievements."
Thomas often brags about her husband on social media and is not afraid to show off their beautiful family. She has said that even though she didn't want to get married before she knew her husband, she is proud that she did.