Helen Mirren spent twelve years with Taylor Hackford before they tied the knot when she was 52. The occasion coincided with the New Year, Hackford's birthday, and an encounter with what appeared to be a ghost that night. After 24 years together, "ordinary life" has brought them even closer.
Throughout her life, Helen Mirren never saw the appeal of marriage. She always put her career before her romantic life and spent a long time without a serious romantic partner. Although she had no problem with the notion of marriage, she just had a myriad of other things to do, and she felt it wasn't for her.
Eventually, though, she met Taylor Hackford at an audition for "White Nights," and from there on, things changed. Initially, the two got off on the wrong foot. She had to wait a while before she could eventually audition, which didn't sit well with her. Throughout the audition, she was furious.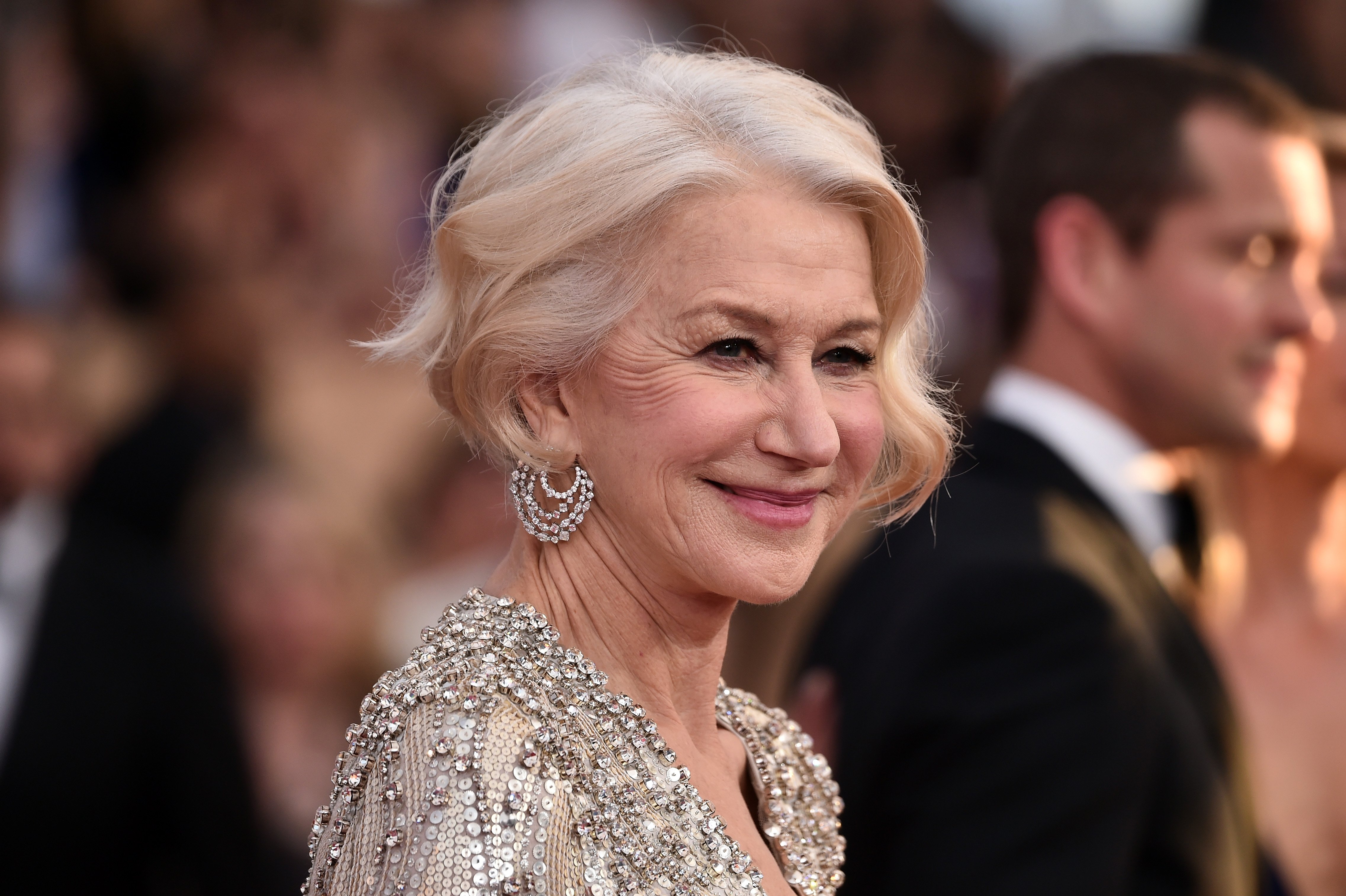 Helen Mirren attends the 22nd Annual Screen Actors Guild Awards at the Shrine Auditorium on January 30, 2016 in Los Angeles, California | Source: Getty Images
However, Mirren got the part, and after working with Hackford for a while, they found they had a lot in common. They both came from working-class families, they both adored travel, and they worked in the same industry. So despite the rough start, the two quickly remedied the situation.
After working together for a while, the two became romantically involved. At the time, Mirren had no intention of marrying Hackford. They had been together for over 12 years when they agreed it was time to make things official. At the time, the actress was 52. She remarked:
"We got married in the end because we realized that we were going to be together forever. I always said I have nothing against marriage; it just wasn't to my taste, like turnips. It took me a very long time to come round to acquiring the taste. I just had to meet the right turnip."
The two had a happy union, and Mirren commented that the thing she loved most about her husband was his absolute commitment to his children. Another thing she ended up loving, to her surprise, was referring to Hackford as "my husband."
Two Newlyweds and a Ghost in the Rafters
For their wedding, Mirren and Hackford rented an ancient Scottish castle as the venue. The wedding day was packed with things to do since they booked it on December 31. So they weren't only commemorating their union, they were also celebrating New Year's Eve.
Mirren admits that the pandemic was a horrible time for many, but she is grateful for the opportunity to spend some time with her husband.
On top of that, it was also Hackford's birthday, giving them three occasions to mark at once. Needless to say, they had a busy night and only got to bed around two in the morning, both of them exhausted.
After getting to bed, Mirren remembered waking up abruptly, almost shivering from the cold. She sat looking around their room and saw a bright light flitting across the walls. The actress sat up and observed closely when the same thing happened again. Eventually, thoroughly shaken, she decided to investigate.
With her heart pounding but unsure what to believe, she got up slowly and stalked across the room. Everything was so dark she couldn't see in front of her, and her eyes glimpsed figures everywhere. Eventually, she saw the light again, and she remembered with a shaky laugh:
"Then I see that they've got… big wooden shutters on the windows. But, cut out of the shutters is a little wooden heart, and the lights that I was seeing were the lights of the cars driving down the road, coming home at four o'clock in the morning."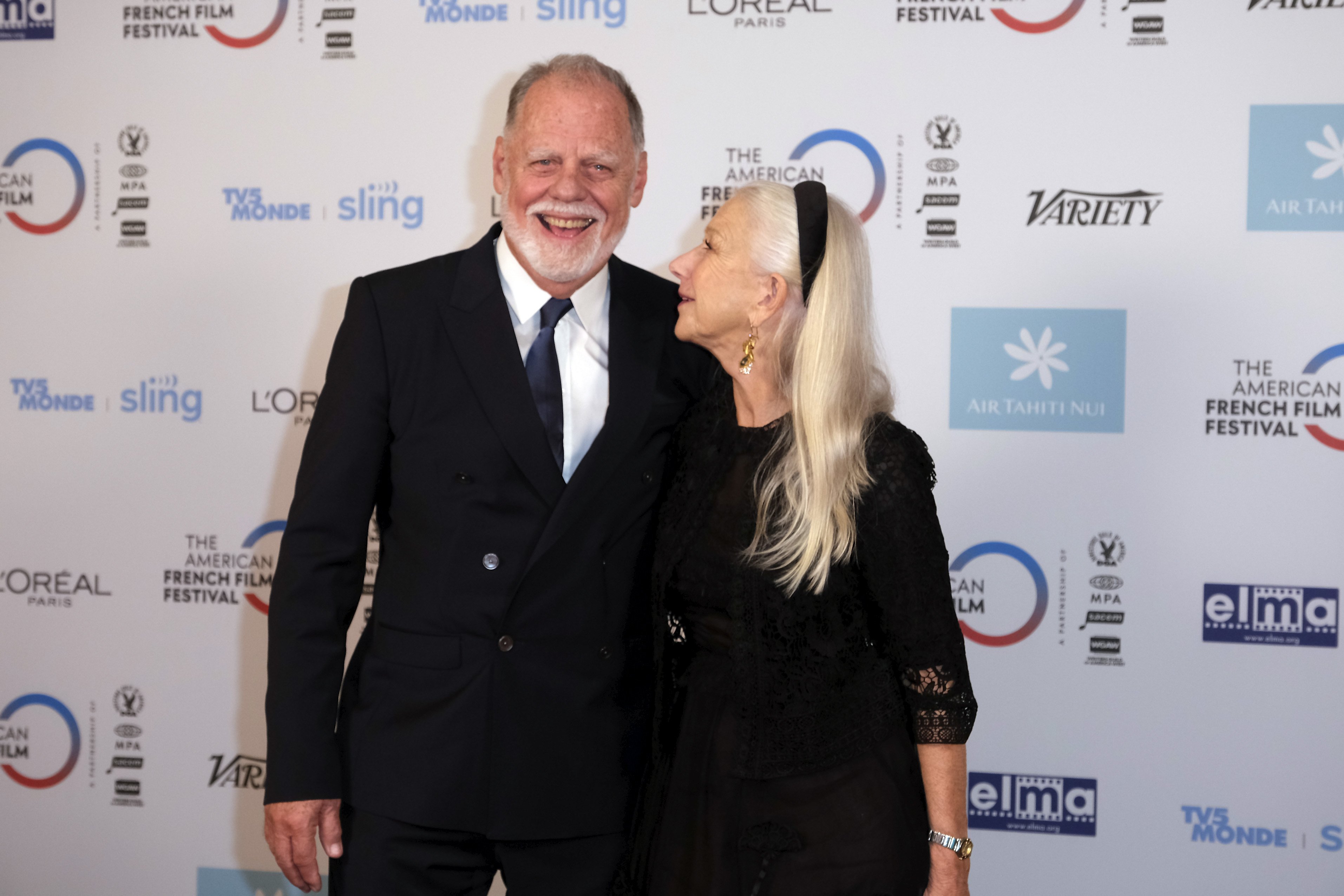 Taylor Hackford and Helen Mirren at the American French Film Festival Award Ceremony at La Sacem on November 02, 2022 in Neuilly sur Seine, France | Source: Getty Images
She recounted the tale, giggling to the end, as she saw the realization dawn on the faces of her listeners. Luckily, there was no ghost, and the event certainly didn't bear any ill omen for Mirren's marriage. She and Hackford would have a long marriage.
Mirren and Married Life
After the happy wedding—with a dash of horror—the couple stayed blissfully married. By 2022, they had been together for more than 24 years, still enjoying each other's company tremendously, although they usually didn't get much time together. The Oscar winner opened up about their busy life:
"[B]ecause of the nature of both of our work we've always been looking at suitcases, at packing. The suitcases are always on the floor ready to be packed or unpacked.
During the lockdown, the two traveled much less than they usually did. The projects they were working on were postponed or canceled, meaning they stayed home and lived "normal, regular, repetitive lives," according to Miren.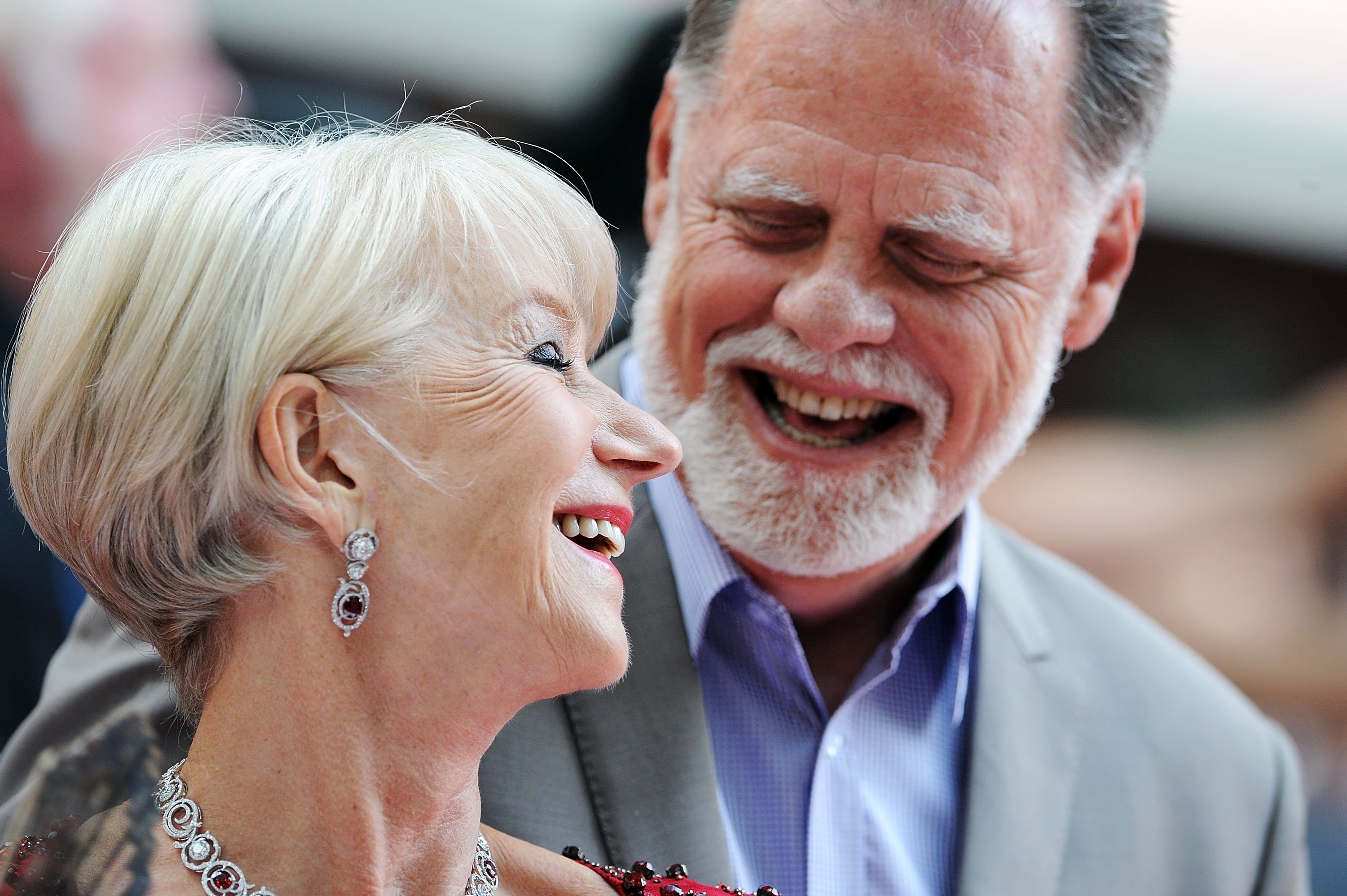 Helen Mirren and Taylor Hackford attend the European premiere of 'Red 2' at Empire Leicester Square on July 22, 2013 in London, England | Source: Getty Images
Mirren admits the pandemic was a horrible time for many, but she is grateful for the opportunity to spend more time with her husband. "We have literally never spent this amount of time together," she said.
The actress also revealed she had constantly been working since she was 20 years old so she enjoyed sitting across from Hackford every night.
She also opened up about how they make their marriage work, especially when they each have busy schedules. Her secret to a lasting union is putting in the work. She admits that love doesn't always come easy, and sometimes you need to support the other person even if you don't feel like it. She added:
"You're constantly discovering, learning about the person you love, who suddenly, completely surprises you. You find depths of courage or patience or generosity or that you just didn't know were there."
Mirren believes it's important to let your partner do their own thing and not lose your identity in the relationship. She indulges in her own hobbies and doesn't make a point of doing everything together. The actress advises, "Be honestly and authentically who you are."