Alan Alda, the legendary face of Captain Pierce Hawkeye from "M*A*S*H," met his wife over cake. It may seem strange, but the actor insisted it was the perfect way for them to meet. After that incident, they did not doubt that they were perfect for each other.In 1956, the two attended a mutual friend's party.
At the time, Alan was attending Fordham, while Arlene Weiss went to Hunter College. The actor, always the joker, was sitting at the other end of the table and spouting wisecracks.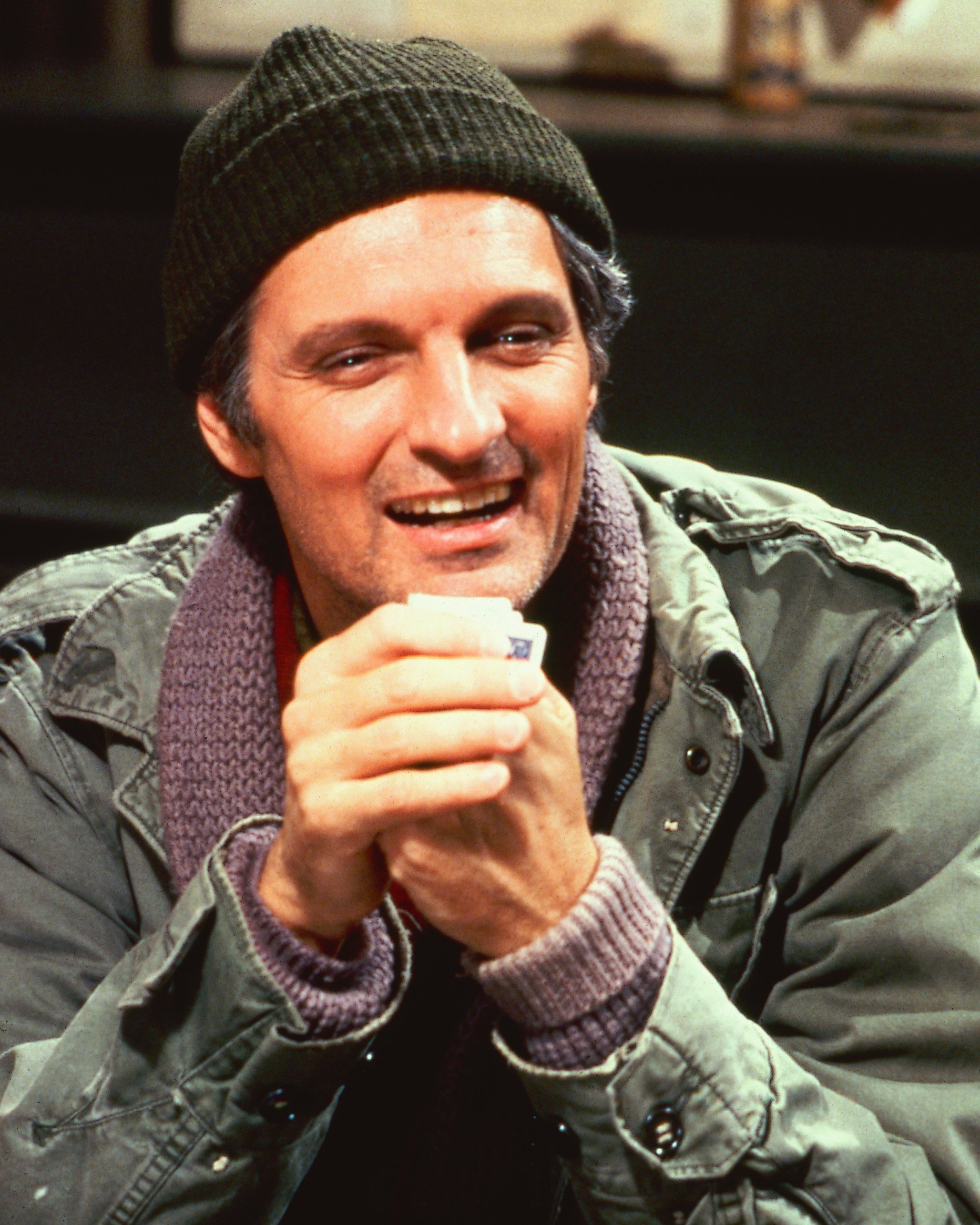 Alan Alda in a promotional portrait for the television series 'M*A*S*H', USA, circa 1972 | Source: Getty Images
While he was making quips, Arlene was at the other end of the table, laughing at everything he said. Alan recalled, "I was captivated… I heard her at the end of the table laughing at my jokes." At that same party, there was a rum cake on top of a refrigerator that dropped on the floor, and Alan recounted.
"Arlene and I were the only two people who went in with spoons and ate it off the floor. That's how you know. When two people eat a cake off the floor, that's it for life."
After their dinner date, Alan took Arlene home to the Bronx, "unheard of" for a guy from Manhattan. Eleven months later, the two tied the knot with a small, modest wedding. At the time, they didn't expect the fame ahead of them. They merely wanted to live a comfortable life.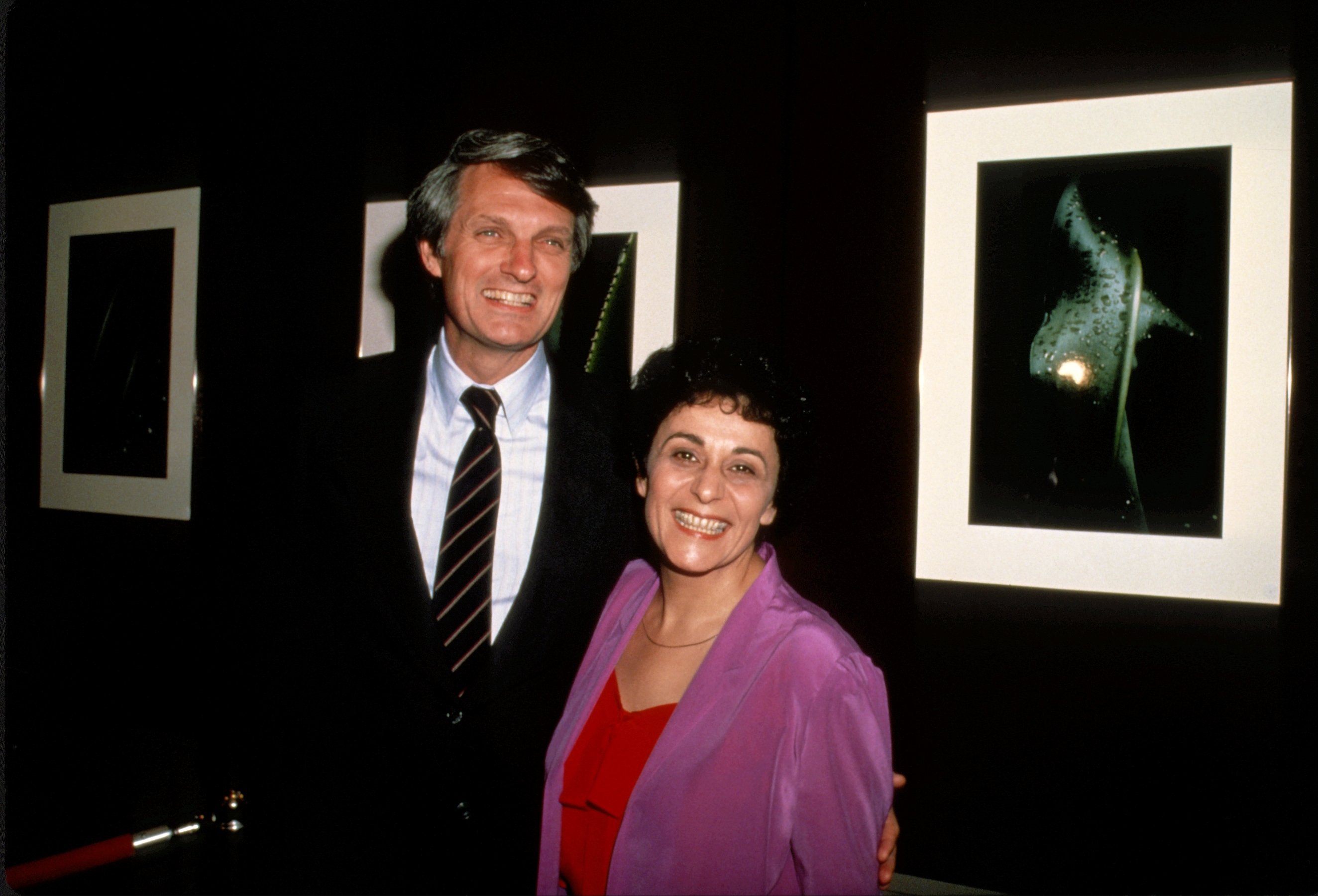 Alan Alda and Arlene Alda circa 1981 in New York | Source: Getty Images
Sixty-five years later, a dropped cake still seems like a firm foundation for a relationship. Even in their old age, they still enjoy laughing together. The two came a long way from the small apartment they shared when they were young, but they still support each other wholeheartedly.
Finding Happiness in Cake Frosting
After more than six decades together, the two are still going strong. With an endless amount of jokes between them and a deep concern for each other, they still love one another other in their old age. Each is over 80 years old, but they're actively pursuing their passions. Arlene explained:
"I have a blurb to write for someone's book. I have soup I want to cook. I have a good chicken I want to roast. I have a book I'm reading that I want to finish. I have email correspondence. I have Facebook posts."
While Arlene flits about with her long list of tasks, Alan writes and hosts his own podcast called "Clear + Vivid with Alan Alda." Despite this, they always make time for each other. The couple mentioned that laughing together is "the real glue that keeps us happily and willingly stuck together."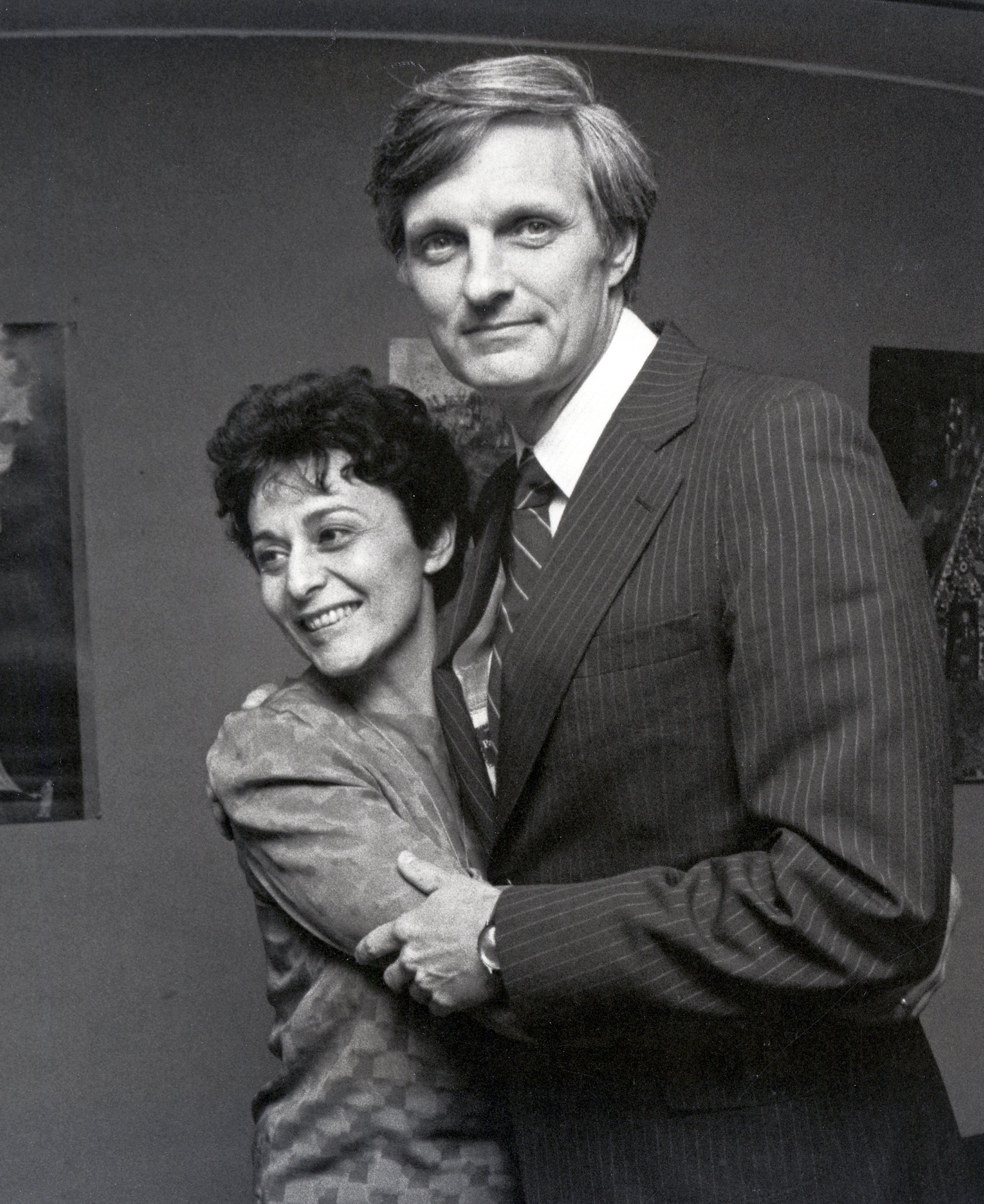 Arlene Alda and Alan Alda during "The Four Seasons" New York Premiere Press Party at Lincoln Center Library in New York City, New York, United States, 1981 | Source: Getty Images
As a comedy actor by trade, Alan is especially convinced of the importance of laughter. The actor mentioned that he believes laughter makes a person temporarily vulnerable, which makes social situations happen smoothly. Alan and Arlene have taken this philosophy to heart in their marriage.
Alan had to change his lifestyle to better suit his new physical needs.
The two "Guffawing ones," as Arlene described them, also brought little ones into the world. They have three daughters, Eve, Elizabeth, and Beatrice Alda. They raised their kids on a slim salary at first, then Alan soon got the part of Hawkeye. But then it became a matter of time management.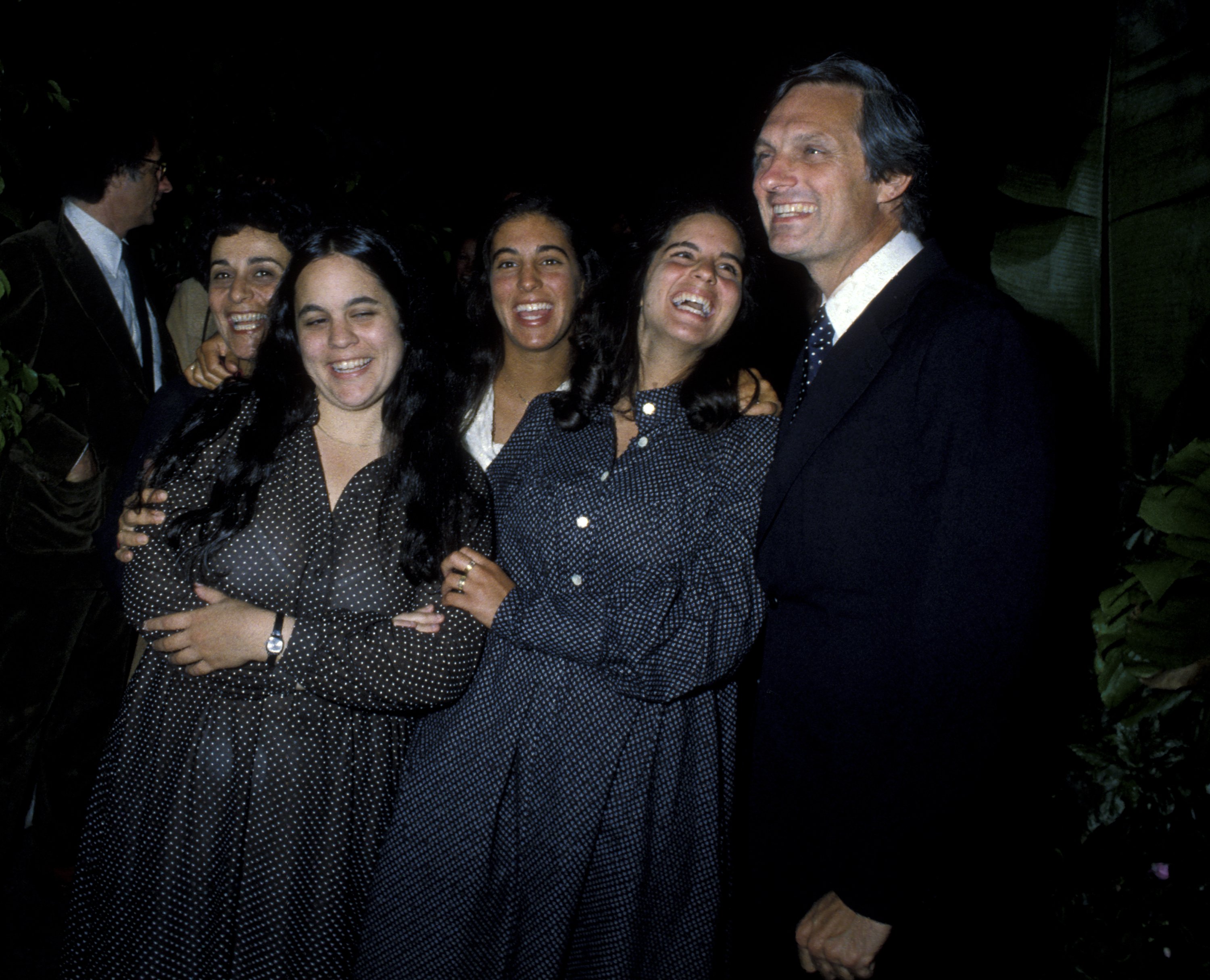 Alan Alda, wife Arlene Weiss and daughters Elizabeth Alda, Eve Alda and Beatrice Alda attend 19th Birthday Party for Elizabeth Alda on August 15, 1979 at the Promenade Cafe in New York City | Source: Getty Images
Alan was almost constantly working, and Arlene had to take care of the children. Meanwhile, she didn't want to become a bystander while her husband did something with his life, so she took up photography and started writing projects. They made it through even these tough spots with loads of laughter.
The Aldas Face Old Age
Despite successfully raising Eve, Elizabeth, and Beatrice during one of the busiest times in their lives, the actors luckily still had their health. In 2015, however, Alan was diagnosed with Parkinson's disease. He kept it quiet until 2018 when he announced it publicly for the first time.
Alan has continued to act in TV shows and movies even in his old age. When asked how Parkinson's affected his career, he said he has been entirely open with the crew about his disease. In many cases, directors weren't scared off by the illness but saw new opportunities to deepen Alan's characters. He added:
"I'm not in the business of pretending I'm not sick. One of the reasons I talk in public about it was it helped remove some of the stigma… It's a common reaction to get depressed, and it's really not necessary. I mean, it can get really bad, but your life isn't over. You don't die from it, you die with it."
The actor first discovered symptoms of Parkinson's while out walking with his wife. She looked at him and noticed he wasn't swinging his arms. They found this strange, but he soon also started acting out his dreams, sometimes violently. Not long after, he was officially diagnosed.
Alan had to change his lifestyle to better suit his new physical needs. He started sleeping with a cushion or two between him and Arlene to prevent him from hurting her during the night. He also took up a physical training routine to counteract the stiffness and other physical symptoms. He mentioned:
"Tying shoelaces can be a challenge with stiff fingers. Think of playing the violin while wearing mittens. The silver lining is that I keep getting more confident that I can always find a workaround."
Despite his diagnosis, Alan remains positive. He has created a happy life for himself. He spends his days doing his podcast and playing chess with Arlene, and he said, "laughing with my wife" makes him happiest. The disease has made him sure life is a process of "adapting, adjusting, and revising."